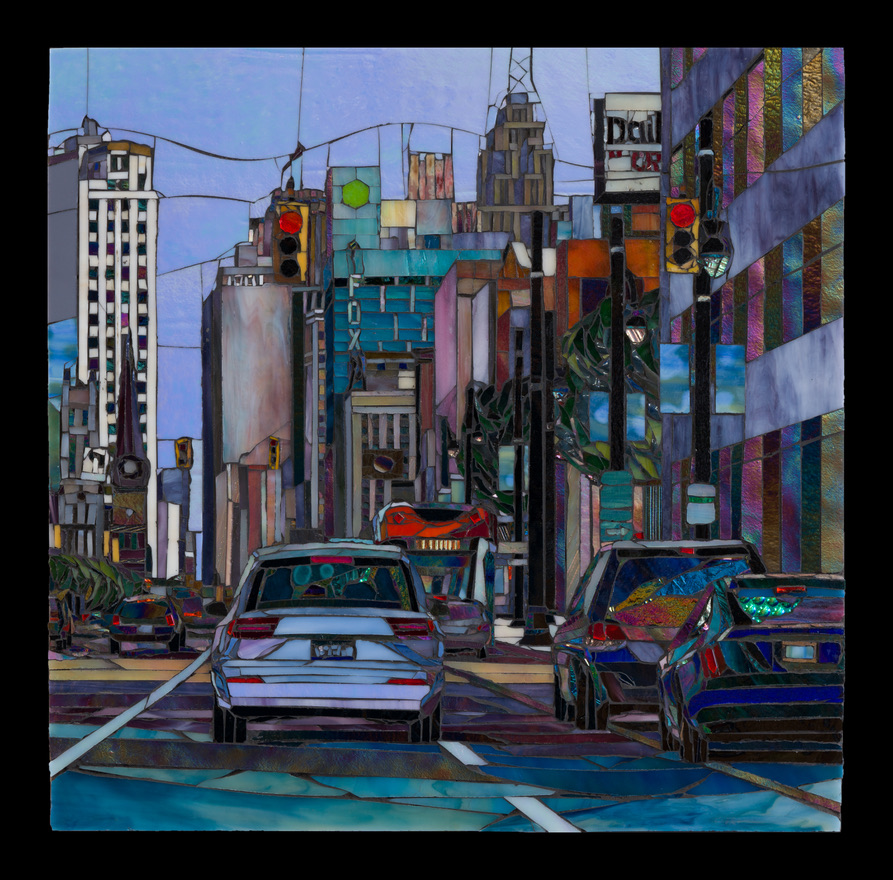 Workshop: Bringing Perspective into your Mosaics
Instructor: Darcel Deneau
Class time: Session 9
Session 9: 2 day class - Wednesday, September 27th, 8:00AM - 5:00PM (with 1 hour lunch break)
AND Thursday, September 28th, 8:00AM - 5:00PM (with 1 hour lunch break)
Fee:
$425 USD
Material fee:
$50 USD
Location:
Hyatt: Ellicott Room
Class level:
Intermediate/Advanced
Class Description:
This class is intended for students who want to make more realistic images in mosaic by learning some basic drawing and perspective skills. In addition, as a former painter, I will guide students on applying simple painting fundamentals by introducing the basics of color theory.

For this class students will need their own tools.
*Optional, a few special items appropriate for mosaic, such as unique pieces of glass, dichroic glass, found objects, or small sentimental items, etc.

Materials Provided:
Multiple photos of outdoor landscapes or structure/s will be provided for students to choose. Wood panel/substrate, a variety of colored glass, pencils, erasers, t-square, ruler, glue, reference photos, and other miscellaneous supplies.
Darcel Deneau is 2021 Kresge Arts in Detroit Fellow and a graduate of the College for Creative studies.

Detroit has been a source of inspiration for Darcel Deneau for over 20 years. Using glass and objects she finds around the city, she builds images of Detroit that parallel its current growth, finding that there's a striking similarity between the approach to her process and Detroit's transformation.

Painting had been her primary medium until six years ago when she transitioned to mosaic; essentially, painting her Detroit landscapes with glass and found objects. Her work has been widely collected and publicly displayed.